5 Egg-cellent Activities for the Whole Family this Easter Break
Events & Family Fun

Thursday, March 29, 2018
It may not totally feel like spring yet, but Easter is already upon us! If you don't have a mini getaway planned for the long weekend, not to worry – there are plenty of activities in and around Calgary perfect for the whole family to participate in. Find some of our favourite happenings below!
The Great Legendary Easter Hunt at Butterfield Acres
Kick off the long weekend at Butterfield Acres for their annual Easter hunt! Start off in the Birthday Barn for stories about the Easter bunny, followed by a special scavenger hunt, spring planting and fun with barn animals.
Where: Butterfield Acres | 254077 Rocky Ridge Road NW, Calgary
When: March 30 & 31
Time: Various times available, however, pre-registration is required
Price: $13.99 for children, $15.99 for adults
Easter Eggstravaganza at the Calgary Zoo
Take the animal lovers in your family to the Calgary Zoo for their Easter Eggstravaganza! Featuring bunny races, face painting, seed planting, scavenger hunts, sweet treats and more, the Zoo has everything covered; all you have to do is show up!
Where: The Calgary Zoo | 210 St. George's Drive NE, Calgary
When: March 30 & 31
Time: During regular zoo hours (9AM – 5PM)
Price: Included with admission ($17 for children, $25 for adults)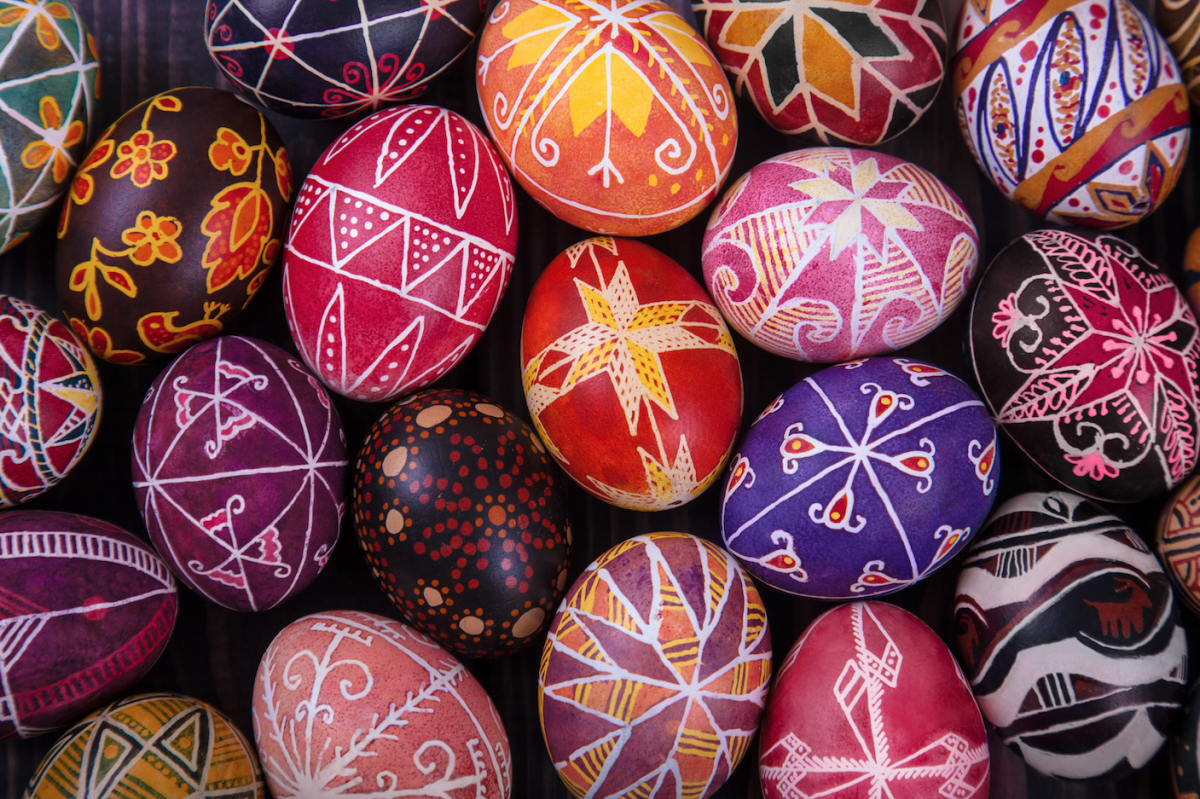 Pysanka Egg Decorating in Okotoks
Enjoy tea and Ukrainian treats as you learn about the Ukrainian tradition of decorating eggs while creating your own using a combination of wax, pysanky dye and live flame – just in time for Easter. Ages 16+
Where: The Okotoks Art Gallery | 53 North Railway Street, Okotoks
When: March 30, 2018
Time: 6 PM
Price: $25 | Register here or call 403-938-3204
Community Easter Egg Hunt in Evanston
Join the Evanston-Creekside Community Association (ECCA) for their first ever community Easter egg hunt!
Where: Evanston Drive and Symons Valley Parkway Greenspace, Calgary
When: March 31, 2018
Time: 2PM – 4PM 
Details: Email [email protected] for more information.
The National Service Dogs' Easter Egg Hunt at Calaway Park
Can't resist the puppy eyes? Bring your four-legged friends along to join the fun at the National Service Dogs' Easter Egg Hunt for Dogs! All funds raised support NSD's Certified Service Dog programs.
Where: Calaway Park | 245033 Range Rd 33, Calgary
When: March 30, 2018
Time: Registration 9 AM, hunt begins at 10 AM
Details: Register online here.
Happy Easter!
– Rand Al-Hashmy, Marketing