5 Reasons to Build a New Home vs. Buying a Resale Home
Home Buying Tips

Thursday, October 19, 2017
So you've scrimped and saved and you're finally ready to purchase a home, but can't decide if you should build a new home or buy a resale? Read on for some insight about the benefits of new home ownership!
Personalized & Worry-Free
Your home will be brand new! As the first owners to live in it, you won't have to do any repairs, renovations or fix up any tacky or outdated design choices from the previous owners, which can be costly and time-consuming to take care of. Plus, there is true satisfaction and an emotional connection when building a home to call your own, with your personal touches.
Customization
If you build a new home, you will have the freedom to customize many, if not all, your finishes in the kitchen, bathroom, etc. If you build with Trico, our savvy Design Centre professionals will assist you in designing the perfect home for you and your family, fit with all the latest trends in finishes and decor.

New Home Warranty 
For further peace of mind, when you buy a new home, the house is covered by the Alberta New Home Warranty Program, the province's most experienced and most trusted new home warranty provider, which currently offers a 1-2-5-10 year coverage plan. Labour and materials are covered in the first year, distribution systems over the first two years, the building envelope throughout the first five years and any structural components during the first ten years. For more information about Alberta New Home Warranty, you can visit their website here.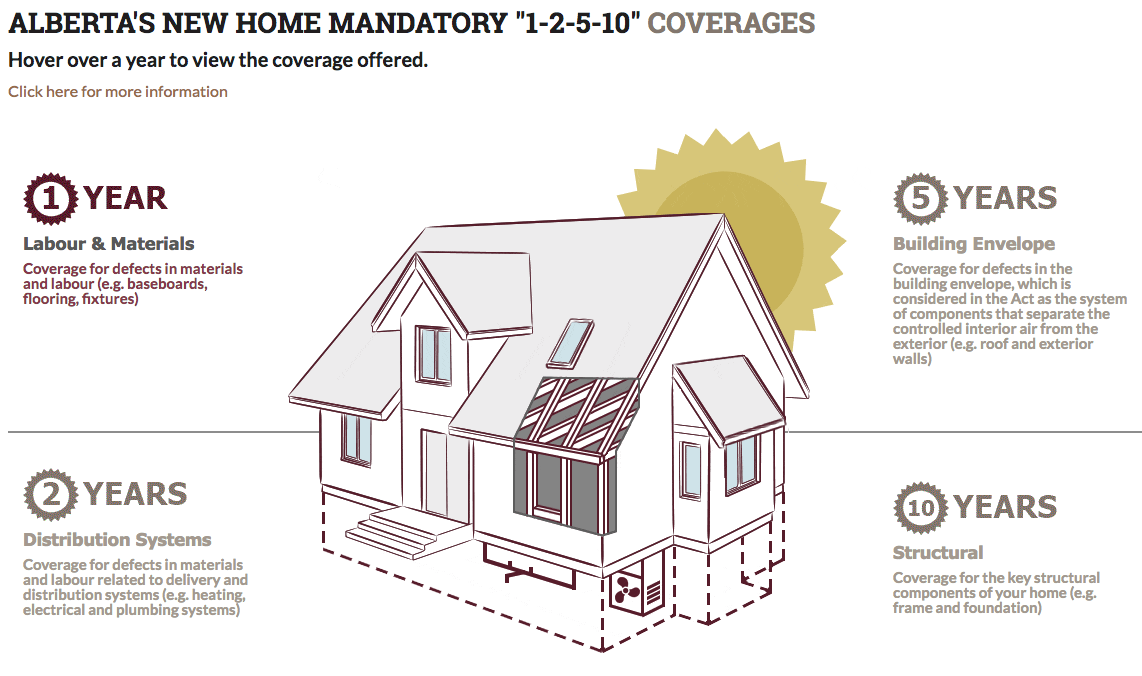 Health & Safety
Building a new home may quite literally be better for you in the long term. Many older homes have air quality issues such as asbestos, lead paint, mold and other pathogens that may be harmful for your family. New home builds utilize better building materials that are safe and adhere to the latest building codes.
Energy Efficiency
Since a new home build will incorporate new building codes, it will generally be more efficient than its older counterparts, with better HVAC (heating, ventilation and cooling), better insulation and air filtration. All of these factors contribute to increased efficiency in your home, thus decreasing your energy costs each month.
Interest rates on mortgages are only going up, so if you're in the market for a new home, we recommend you act soon!

Food for Thought: Quick Possessions
Don't have the time to build but still want a new home? A quick possession may be the perfect choice for you. Trico has a large selection of quick possessions (or pre-built homes) ready for move-in located in most of the communities we build in. If you purchase your home early enough, you may still be able to make certain selection decisions, like finishes, backsplashes, etc. For more information about quick possessions and if they're right for you, you can read our blog post on pre-built homes. If you'd like to see which quick possessions are available at Trico Homes, visit our website.