7 Benefits to Purchasing a Trico Showhome
Learn about our Communities

Wednesday, February 20, 2019
Have you always wondered what it would be like to live in a showhome? With its professionally designed interior, fully landscaped exterior and numerous upgrades throughout, it's easy to envision your dream home here.

We're happy to tell you that you can make that dream a reality with the Trico Showhome Leaseback Program! When you purchase a showhome with us, you'll also enjoy these amazing benefits:
1) Since we're leasing the showhome from you while it's operational, we'll PAY you rental income every month!
2) If you're an investor, you won't be required to pay property management fees and you'll have a guaranteed & reliable tenant for the duration of the lease period.
3) Your home has been professionally designed by one of Trico's interior designers.
4) Showhomes typically have more upgrades included for a lower purchase price.
5) Purchasing now gives you extra time to prepare & sell your current home.
6) We'll professionally maintain your home before you move in.
7) This home is also covered under the Alberta New Home Warranty Program.
Here's an example of how the Showhome Leaseback Program works: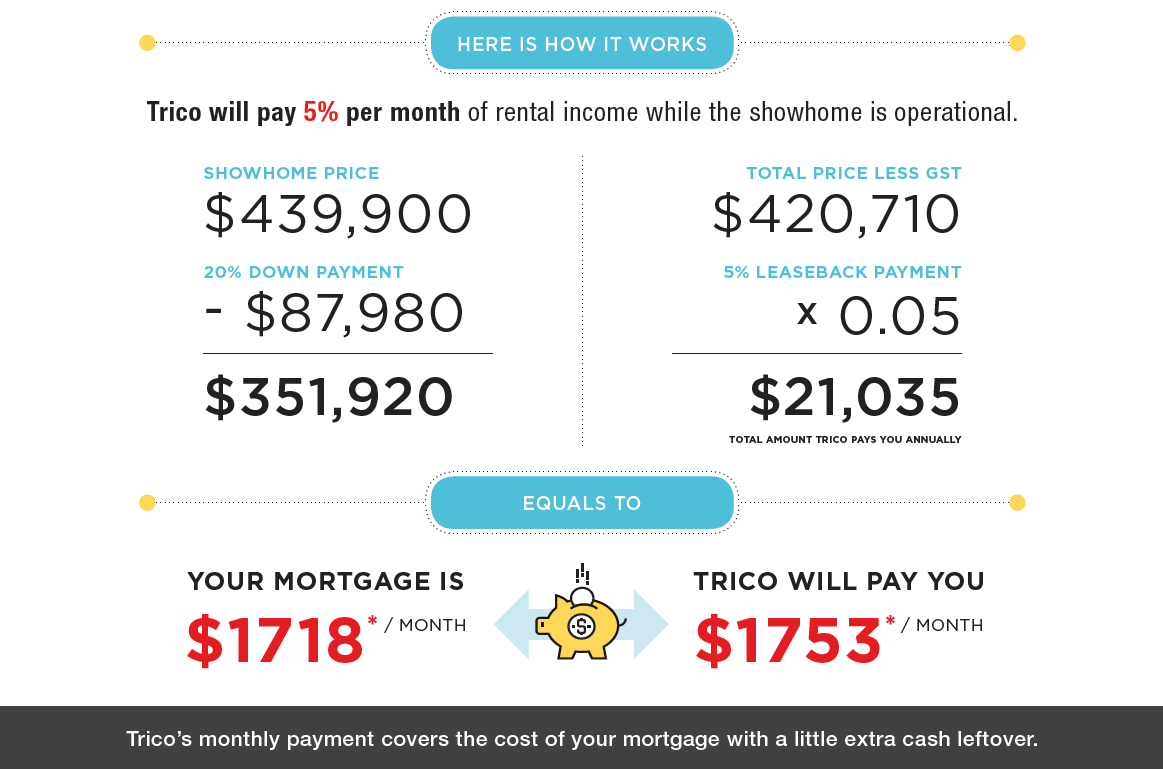 Many of our current showhomes are still for sale, so visit one of our sales centres or reach out to one of our Home Experts to learn more about this unique program!