8 Cool Room Options to Add to Your Home
Decor & Design

Friday, April 5, 2019
What makes a house a home? Most of the time, it's kitchens, bedrooms, ensuites & great room – all the basic features that we require.
A home should be unique and a reflection of you and your personality – and that's why we offer countless options & selections for you to choose from when building a Trico home. Our goal? To help you make your home a fun, relaxing & useful place to live in!
With that said, we wanted to share with you 8 of our favourite room options!
1) Home Gym
No more excuses for avoiding a workout! With a home gym, you can create the space of your dreams based on your fitness priorities.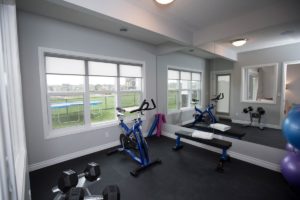 2) Mudroom
A space that's often overlooked in a home, mudrooms are great for trapping dirt, debris & clutter. And you can adapt it based on your needs – how about adding a dog shower for your messy pooch?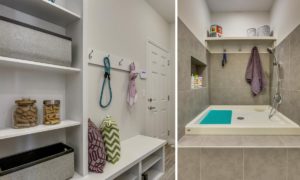 3) Wine Room/Bar
Have an amazing wine collection you want to display? Not only do wine rooms ensure a safe place for your vino to be stored (at an ideal temperature), but you'll also impress your friends at wine & cheese night!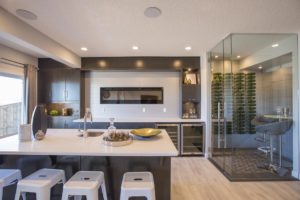 4) Games/Rec Room
Time to make your Friday nights a little more exciting!  Having a games/rec room offers so many possibilities for entertaining, whether it's a kids playdate or an adults-only evening.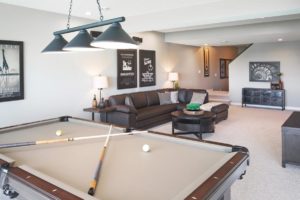 5) Loft
An alternative to adding extra space in your home! One major perk is the flexibility it offers – the space can be outfitted into another bedroom, an office, a TV room…and more!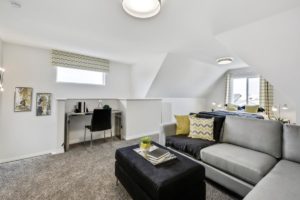 6) Spice Kitchen
Also referred to as a wok kitchen or secondary kitchen, this offers a contained, separate space to cook in without having odours spread to the rest of the home. We love the fact that messes can be hidden away when entertaining guests!
7) Arts & Crafts Room
With this dedicated work space, you can create the masterpiece or project of your dreams without having to run all over the house to gather your supplies or worrying about where to store everything afterwards!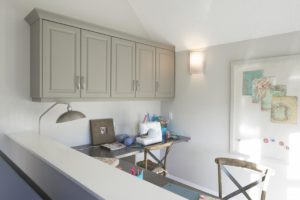 8) Pet Room
If the two-legged members of the family can have their own rooms, why can't the four-legged members have the same? Check out this fun dog-themed bedroom created by our designer for our Unity in Seton Townhome!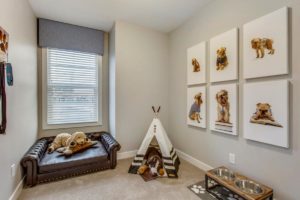 Some of these room options may require additional costs or a specific floorplan, but there are others, such as a home gym, that you can create as a budget-friendly, DIY project! To get started, we suggest taking a look at our Showhome Design DIY Guide for some helpful tips & examples from Trico's professional designers!