Once the final structural blueprints receive your nod of approval, the focus turns to the interior of your home. Accents Design Studio is Trico Homes' in-house interior design centre. This is where you will make all of your personal selections for interior decoration and finishing. Choose, compare, and engage with the many samples and products we have on display to personalize the home of your dreams.
From cabinets and flooring to plumbing fixtures and fireplaces, our professional Interior Designers will provide expert advice and recommendations every step of the way. Whatever your vision or your budget, we'll guide you through the many decisions involved in the selection process.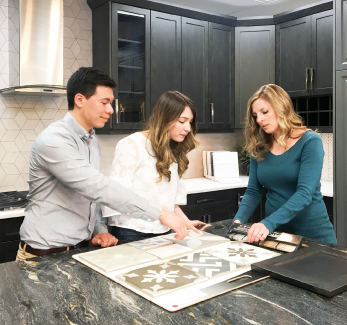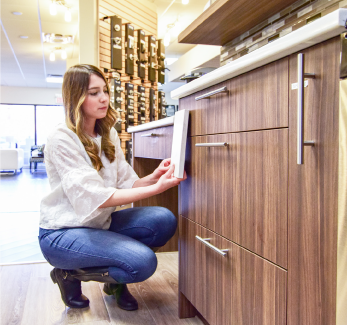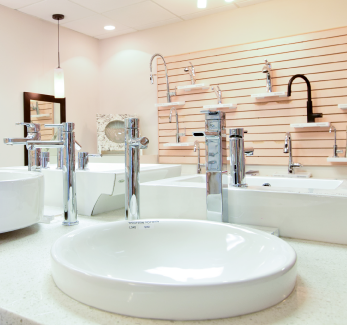 PREVIEW NIGHTS
Making big decisions about your home can be overwhelming. There are so many choices and a great deal of information to absorb. For some, it can be quite overwhelming. Good preparation and realistic expectations are key. That's why Trico offers all customers the opportunity to attend
Design Studio Preview Nights
. It is a chance to become familiar with the choices available and begin building ideas.
HOURS: Tuesdays – 4 pm – 7 pm
WANT TO DECORATE LIKE A PRO?
GET INSPIRED WITH OUR HELPFUL TIPS
Hours:
Mon – Fri: 8am -12pm | 1pm – 5pm | Closed: 12pm – 1pm
Weekends: Closed