All That Glitters is…Globalfest!
Events & Family Fun

Friday, August 4, 2017
Can you believe it's already August?! June and July have whizzed by, and we're already slowly creeping towards fall. Luckily, August in Calgary means plenty of sun, summer activities and festivals…most notably, Globalfest! In case you haven't been to this popular annual event, here's a little bit of background information and history from the festival's website: "GlobalFest burst onto the scene in 2003 with 10 cultural pavilions and three countries presenting pyromusicals in Calgary's very own international fireworks festival. On the fourth and final night of the festival, GlobalFest celebrated a remarkable accomplishment. The festival reached attendance of close to 100,000 in the very first year, making GlobalFest one of Calgary's top draws for local citizens and tourists alike." Now entering its 15th year, Globalfest, dubbed as "Calgary's Most Explosive Festival", has a slew of events and partnerships under its banner that are sure to impress! Aside from the Human Rights Forum, Globalfest will be held August 15 – 26 at Elliston Park in SE Calgary.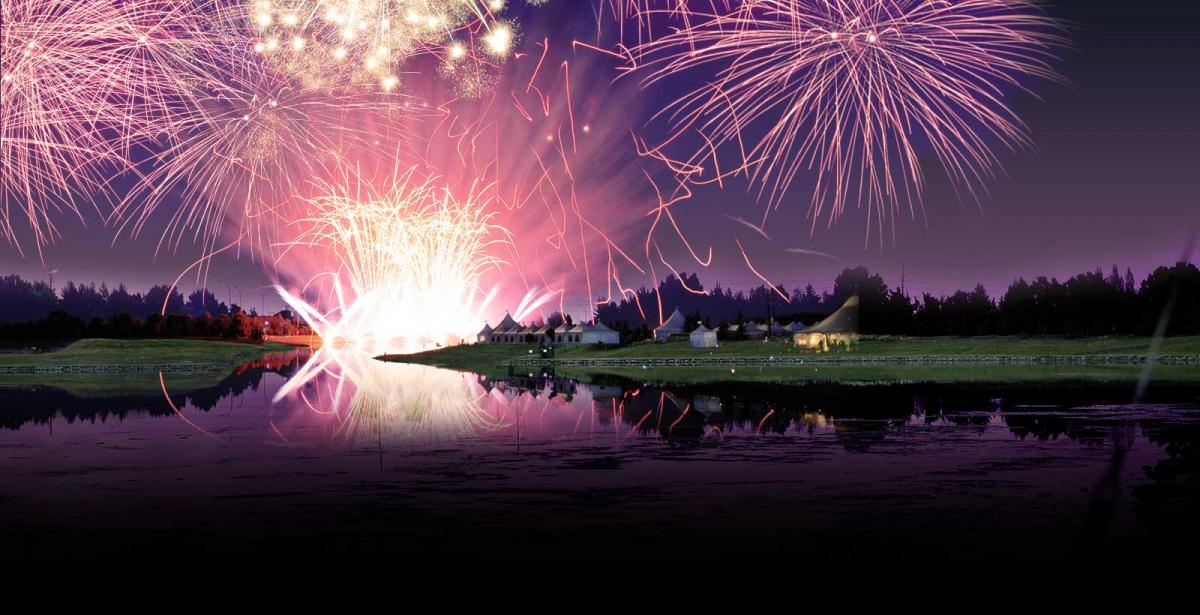 The Trico Homes International Fireworks Festival
Described as a "colliding orchestra of light and sound", the Trico Homes International Fireworks Festival attracts attendees young and old for an incredible pyrotechnic performance. 2017 is to be a massive celebratory year. Not only is it Canada's 150th year, it's also GlobalFest's 15th Anniversary. This year, in honour of Canada's 150th or Sesquicentennial, there will be 6 nights of fireworks, AND, all the invited fireworks teams will be Canadian! The result of these artistic requirements are presentations that cannot be seen anywhere else in the world, making each night of the Trico Homes International Fireworks Festival a world premiere presentation. More information can be found here.
Sunbelt Rentals OneWorld Festival
Explore pavilions from some of Calgary's cultural communities will be showcasing their heritage dress, cultural music, incredible performances, and interactive activities for all. Take a stroll through the Night Market, featuring vendors with authentic handcrafted arts and keepsakes. This year, to commemorate Canada150, Globalfest will be hosting a citizenship ceremony right at Elliston park and will be welcoming 150 individuals as new Canadians! More information about the OneWorld Festival can be found here.
The Human Rights Forum presented by UNAC Calgary
The Human Rights Forum presented by UNAC Calgary has been offered since 2007 as part of GlobalFest's programming to promote diversity, cross cultural respect, and equality in our community. Our annual Human Rights Forum topics are structured around the UNESCO's Coalition of Municipalities against Racism and Discrimination. Recognized as an excellent platform for sharing experiences, knowledge, and practical solutions necessary to address issues of racism and discrimination, the Human Rights Forum presented by UNAC Calgary encourages systemic change across the Canadian community in a positive and safe environment. This year's Forum will take place at the John Dutton Theatre from August 8th – 12th. This 5-day free event assembles local and international Indigenous and non-Indigenous academics, entrepreneurs, community leaders, educators, musicians, spoken word poets, hip-hop artists and visual artists to explore critical topics in Indigenous rights and celebrate Indigenous resiliency in North America. More information about the Human Rights Forum can be found here.