Celebrate 35 Years with The Trico Centre for Family Wellness!
Events & Family Fun

Friday, August 31, 2018
The Trico Centre for Family Wellness, located in Calgary's Southeast, is celebrating its 35th Anniversary this year! This non-profit centre has long served as a central hub for families and individuals to gather and participate in the numerous fitness and wellness activities that it offers. We've had the privilege of partnering with this amazing organization since 2008, and are extremely excited to be celebrating this key milestone with them!
Turning 35 is a pretty big deal, so the best way to celebrate is by hosting a great big party! We'd love for you to join us in the festivities, so consider this as your party invitation to attend! Come down to the Trico Centre on September 8th from noon to 5, and take part in all the family-friendly fun!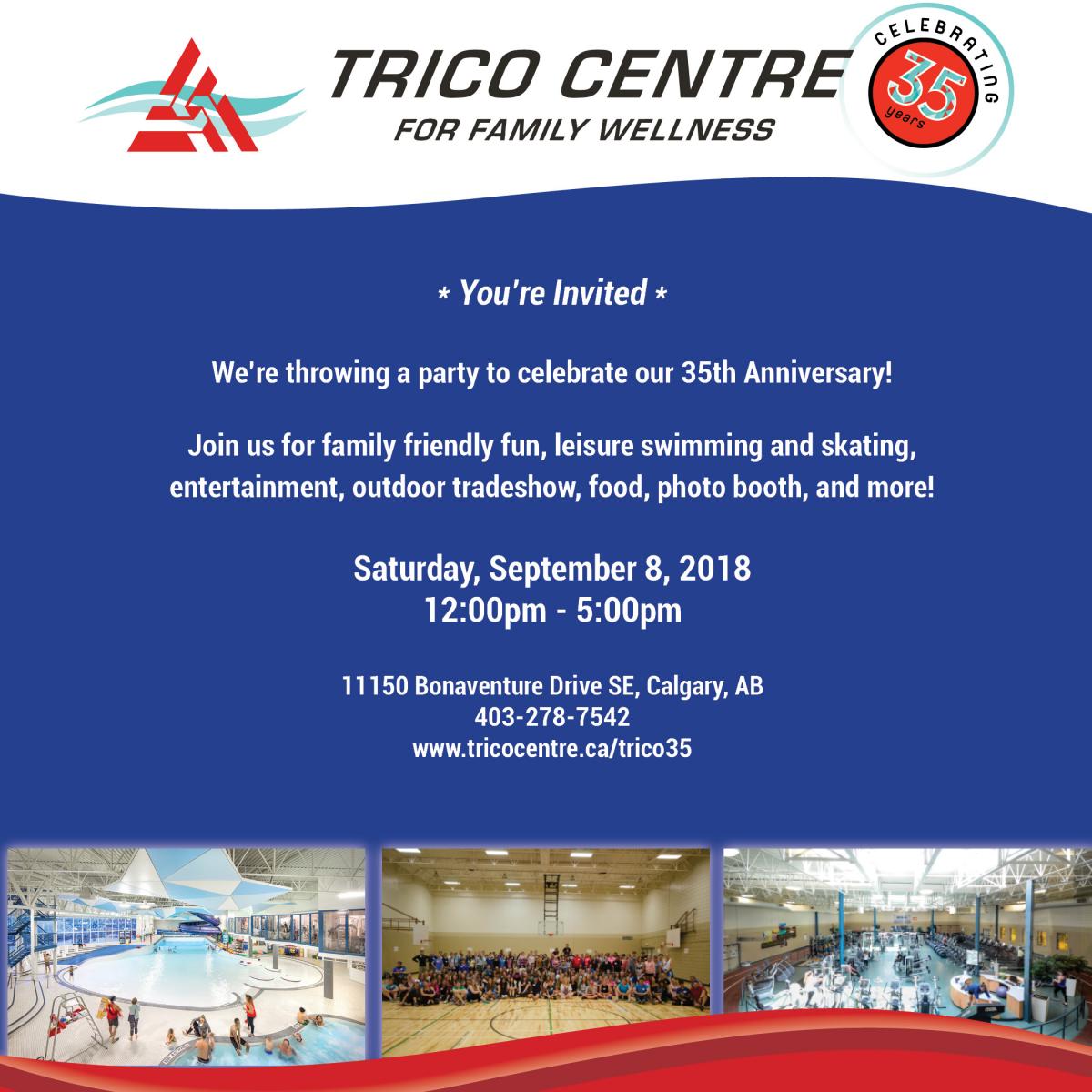 From tradeshows to face painters, and discounts on skating and swimming, this is an event you don't want to miss out on! Plus, don't forget to say hi to our Trico Tiger who'll be onsite that day – he really likes high fives and lots of hugs!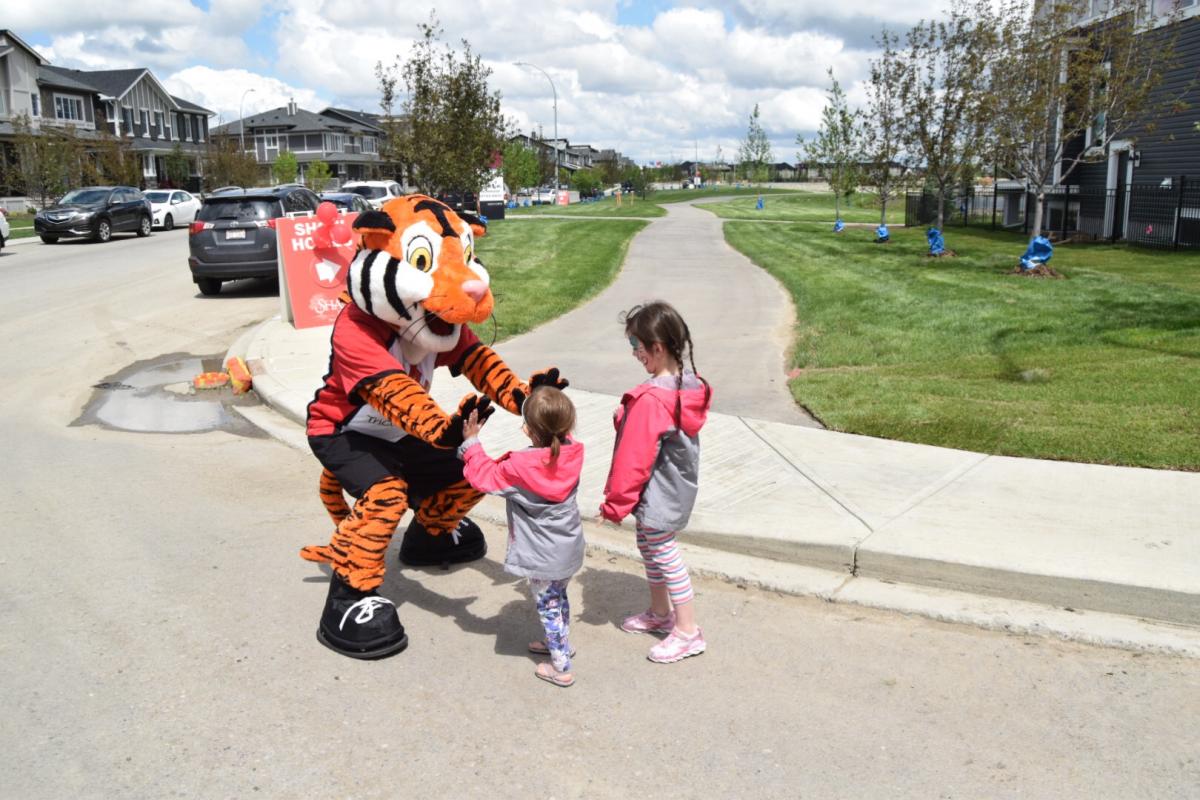 For a full list of all the activities, visit the Trico Centre's website here, or download the special 35th Anniversary Keepsake Publication (hint: there may be a complimentary pass included inside the publication!)
And don't forget to follow us on Facebook, Twitter and Instagram – we'll be posting lots of updates and photos on the event day itself too!