[Fall] in love with your home this season!
Decor & Design

Monday, September 26, 2016
It's fall, y'all! We've already got our Pumpkin Spice Lattes in tow, cozying up with scarves and throws, and suffering from serious pumpkin fever. Give your friends and neighbours some serious home envy with these gorgeous fall decorating tips for around (& outside) your home home.
Let's begin with colours – really, the best part. This year, anything goes. Jewel colours, earthy tones and the classics – soft whites, cranberrys, oranges (or essentially, anything that makes you long for Thanksgiving turkey). Read on for the full scoop:
THE JEWEL OF THE NILE NEIGHBOURHOOD
If you fancy a brighter and bolder look, choose some of these beautiful jewel colours as accents – think lush deep greens, blues and reds to add some pizzazz to your humble abode. If you want to be daring, maybe even consider a feature wall!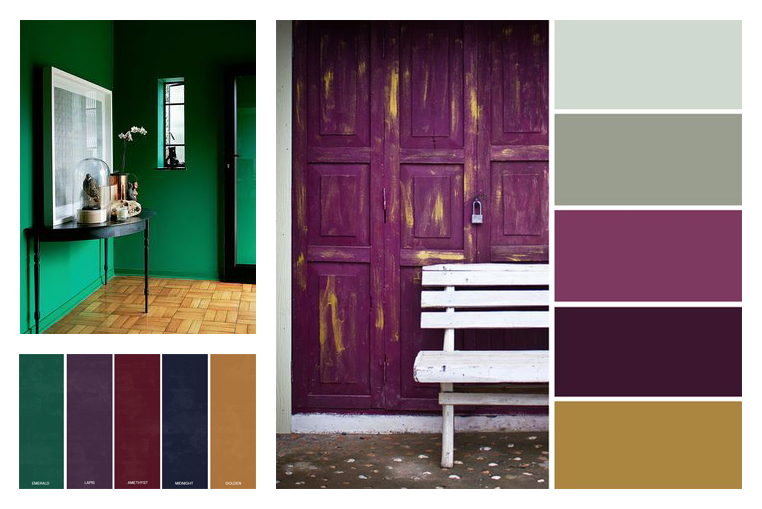 BOHO CHIC
If you're in love with all things bohemian, try earthy tones for a woodland glam look. Soft white, moss green, aubergine and our personal favourite – graige (a gray-beige hybrid, ICYMI). Add a touch of copper for a metallic pop.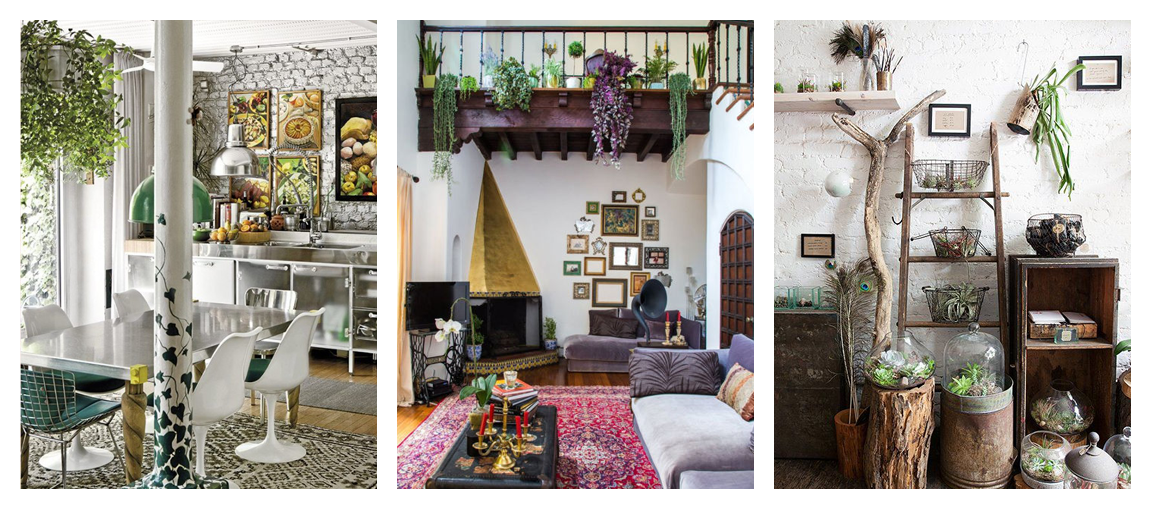 Not quite ready to break up with the classics? Don't worry, neither are we. Who can resist warm autumn hues like burnt orange, burgundy and woody browns? We'll never get tired of this quintessential autumn look – or the sound of crackling leaves under our boots, for that matter.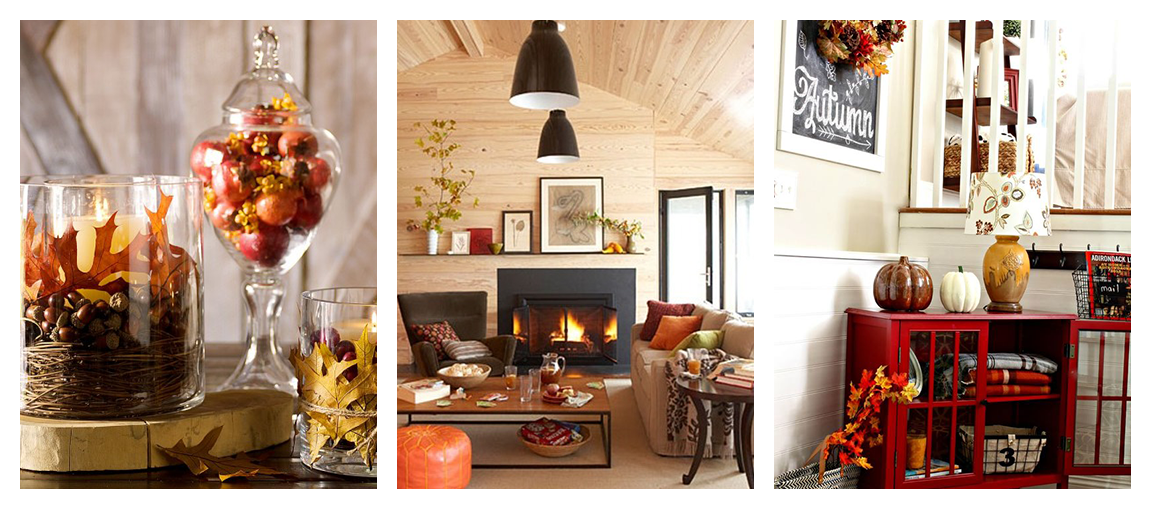 ACCENTS
Once you've picked your palette, go ahead and decorate to incorporate seasonal pieces to your home d├®cor. This year, we're crazy for antlers, wood and pumpkins – real and faux. Use these and other natural elements as accents around the home that will add texture to your decor.
DIY
With an abundance of pumpkins, pinecones, wood and the like, 'tis the season to be inspired and make your own beautiful handmade decor to show off to your friends and family. Here are a couple ideas to get your creative juices flowing. Make it a family craft day so the kids can join in on the fun, too!
Birch Bark Candles
From Just A Smidgen http://justasmidgen.com/2013/10/10/thanksgiving-birch-bark-candle-diy-tablescapedecor-decor/
Gold Geometric Pumpkins
From Tater Tots and Jello http://tatertotsandjello.com/2013/09/make-gold-carvable-geometric-pumpkins-fall.html
– Rand Al-Hashmy, Marketing