Our Favourite Decluttering Tips from Marie Kondo
Lifestyle

Friday, January 25, 2019
Normally, cleaning is a chore that most of us dread. But thanks to organizational guru Marie Kondo, it's become a task that can help spark joy in our lives – not to mention a tidier home!
The KonMari method encourages you to gather all of your belongings, one category at a time, and then keeping only the things that "spark joy". The result? A home that's less cluttered, but still filled with the things that matter most to you.
Want to start Kondo-ing your home? Below are a few of our favourite KonMari decluttering tips.
Clean by Category, not Room
Most of us are used to cleaning "one room at a time", but chances are, you have similar items (such as clothing and papers) scattered in multiple places throughout your home. This is why Marie Kondo suggests cleaning by category. By dumping out everything into one pile to sort out, you can store them neatly in one or two locations, and know exactly which items you've decided to keep and where it is.
Not sure where you can donate or recycle the items you're discarding? Here's a helpful list of places that will accept them in Calgary, courtesy of local KonMari Consultant Helen Youn.
Organize With Containers
Now that you've organized your items into different categories, how do you keep them together in one place? That's where containers come in handy! Having clear or opaque containers makes it easier to see what's inside without opening it, but cardboard shoeboxes (one of Marie Kondo's favourites) are just as effective.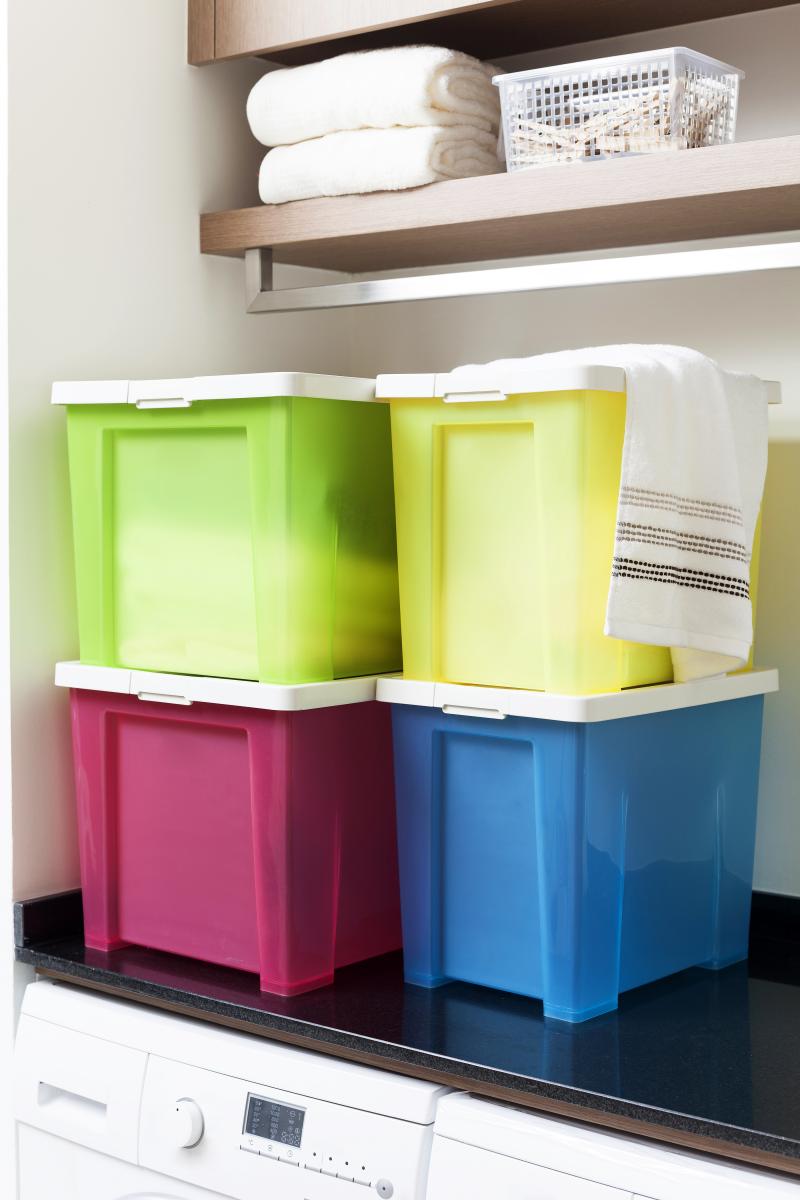 The Best Way to Fold Clothing
It's pretty obvious that things are hard to find when you've got it buried under other stuff. That's why Marie Kondo says arranging things vertically will not only make it easier to find, but also saves space and looks nicer at first glance. A prime example is clothing – by folding shirts in a compact rectangle (Kondo shows some folding techniques in this video), and storing it upright in your drawers, you'll have no problem finding an outfit to wear in the morning.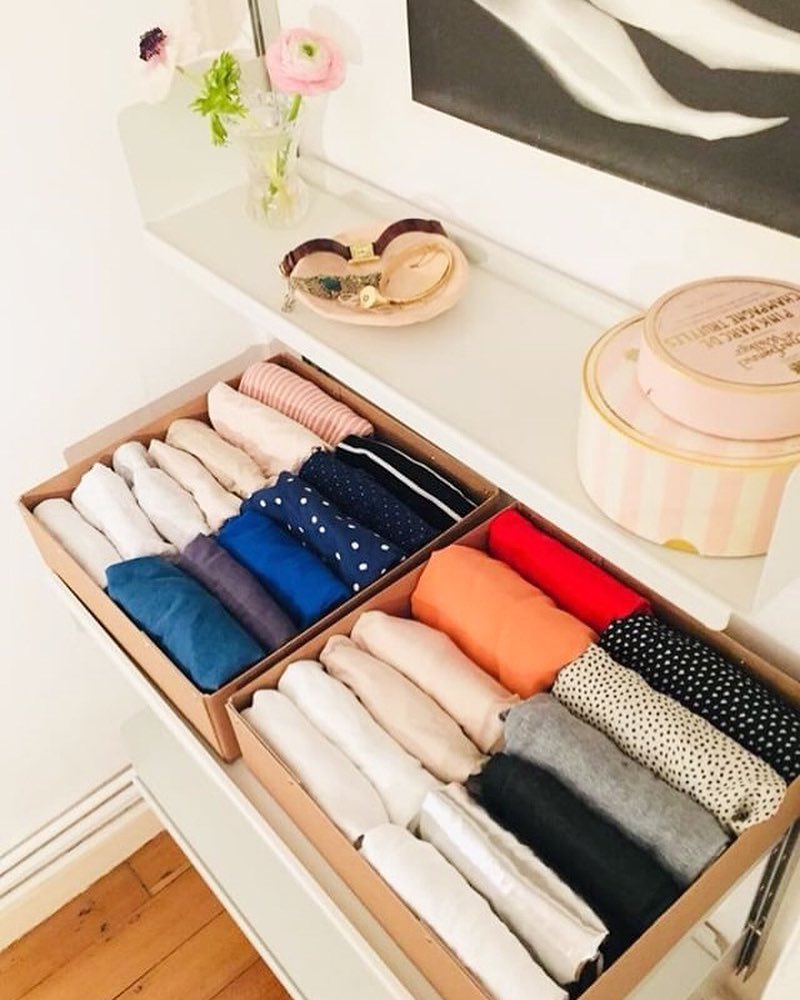 Going Digital Saves Space (and Trees)
Paper has become a necessity in our lives – but it can also create an annoying mess around the house. Solution? Opt to access your files electronically whenever possible, and keep copies of your old files by scanning them onto your computer, or store them neatly away in labelled folders.
A Place for Everything and Everything in its Place
Ever moved something into a drawer because you didn't know where else to put it, but can't find it again later on? That's why Marie Kondo recommends assigning a designated spot for each item in your home. You should choose the spot based on how large the item is, where you're planning to use it, and how frequent you'll need it. For example, everyday dishes can be stored on a lower kitchen cabinet for easy access, but utilize those higher shelves for the fancy wine glasses that you'll only use when guests come over.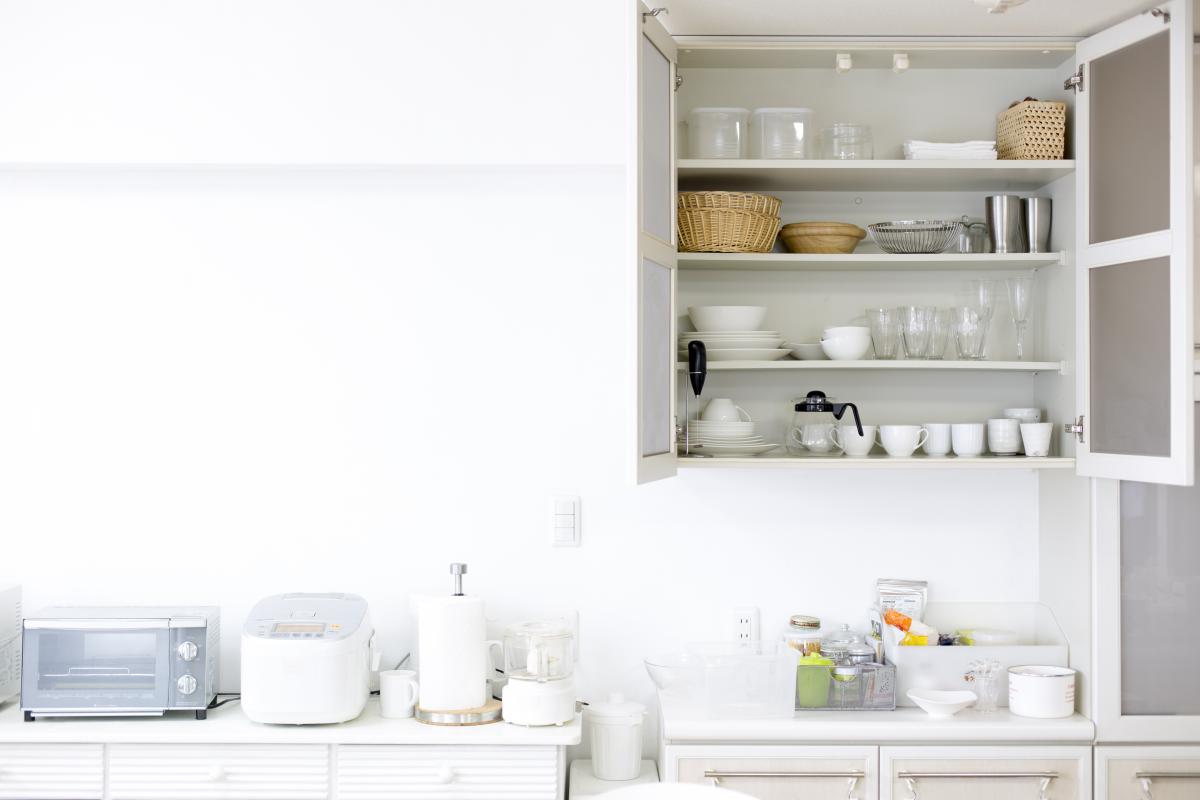 "When you imagine your ideal lifestyle, you are really clarifying why you want to tidy and envisioning your best life."
We hope these tips will not only spark some joy in your life, but also provide you with the space and time to do the things that you love most! More about the KonMari method can be found in Marie Kondo's book, The Life-Changing Magic of Tidying Up: The Japanese Art of Decluttering and Organizing, and her Netflix show, Tidying Up with Marie Kondo.
And if you have any other great decluttering tips to share, let us know on Facebook, Instagram, and Twitter!