Trico Communities
We have been developing some of the very best places to live, work and play since 1992. Trico has a reputation for creating inclusive communities that enrich the quality of life for its residents and in the surrounding areas. Trico's vision extends beyond its designs and buildings; it reaches into the communities we develop in. Trico's team brings passion, integrity, collaboration and innovation to every venture.
Trico's development portfolio includes commercial, mixed-use, purpose-built rentals and future older adult communities. Trico Communities design-builds, owns, and operates all of its buildings and developments, including leasing and property management. This full-service end-to-end model ensures we create an elevated experience and add maximum value for all stakeholders from planning to completion and through to our end customers. As an owner we are fully invested at every step of the way.
Built Right
All of Trico's buildings are constructed using concrete and steel materials which provides the optimum in safety, quality and structural integrity now and many years to come. Trico's ability to value engineer our developments provide maximum quality, value and functionality that enhance the lives of our residents both today and into the future.
Working Right
Trico is a Self-Performing Contractor, utilizing our own team to manage all aspects of the construction of our buildings. This enables Trico to complete developments faster and more cost-effective. Utilizing our in-house team ensures every aspect of the design and construction meets Trico's meticulous standards for safety and superior build quality. Our team has the flexibility to modify designs as we construct to allow for continuous improvement from start to completion. This has allowed us to continue enhancing our designs to create healthier living and working environments for our residents and tenants.
Doing Right
Trico is committed to doing well as a business by doing good in the community. We bring our very best to every neighbourhood we work and live in while providing the support, passion and leadership necessary to help these communities thrive.
PEOPLE CAN EXPECT MORE
We've always felt companies should be judged by their actions. Over the years, Trico has been recognized for being a trusted builder, an inspiring employer and a respected corporate citizen. It's proof that our efforts to be a better company really do matter.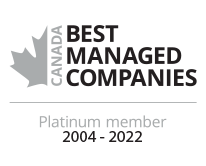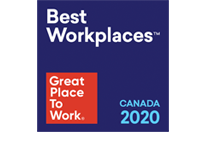 right...for you
Our commitment to doing things right goes back more than 31 years. With every community we've built – with every relationship we've entered – we've learned. We've applied the lessons and knowledge we've gained to develop a best practice, socially responsible approach that applies to all aspects of our business.
Today, we are proud to be building and developing inclusive communities across Calgary that includes residential rentals, commercial properties and aging adult communities, in addition to single- and multi-family new homes under the Trico Homes division.